Marker Baron EPF 13 L Alpine Touring Ski Bindings 2023
マーカー バロン EPF 13 L アルパインツーリング スキーバインディング 2023
DESCRIPTION
The Baron has been a long time favorite among backcountry skiers who don't want to compromise at all when it comes to downhill performance. The Triple Pivot toe and Inter Pivot 3 Freeride heel give you all of the same comfort and power transmission you'd get from a regular high end downhill binding. Thanks to a Hollow Tech frame and a two position climbing aid, the Marker Baron EPF 13 L Alpine Touring Ski Bindings tour as well as any frame binding on the market, but once locked in at the top you're free to send it just as hard as you would skiing the lift line at your favorite resort. Perfect for your first backcountry setup, or for charging hard at the end of your climb, the Barons remain the gold standard in frame bindings.
FEATURES
Toe
Triple Pivot Elite Toe – The toe construction with DIN/ISO up to Z 18 allows for impressive retention when freeriding. The spring in the toe is inserted horizontally and with a sole plate inclined by 5° it provides the higher energy absorption so as to reduce the risk of early release. The large supporting surface optimizes the power transmission and allows for great stresses and strains. In relation to their weight, toes with this technology therefore achieve a never-seen-before performance.
Stainless Steel AFD Gliding Plate – MARKER bindings are equipped with a movable AFD (anti friction device) supporting a precise release almost entirely unhindered by dirt, snow and ice! Individual adjustment of the AFD to the area of application enhance optimized functionality - from racing, for children's bindings or on ski tours.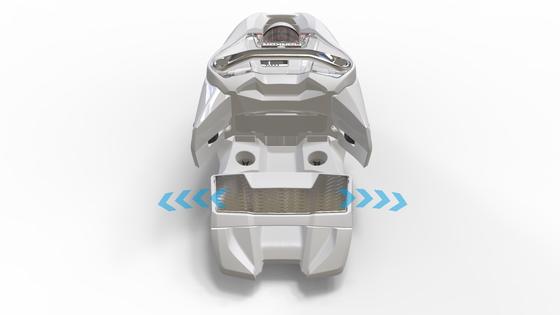 Anti Ice Rail – Use the metal rail to scratch off ice and snow below your boot sole.
Heel
Inter Pivot 3 Freeride Heel – The third and newest generation completely redone: improved power transimission, energy absorption and vertical heel elasticity combined with an improved step in comfort.
Tour Mode
Climbing Aids Tour Frame – The climbing aid offers two positions with 7° and 13° which can easily be accessed with the ski pole, even in an unstable standing position. Integrated elastomer paddings dampen the impact reducing the irritating traditional "clack" and allow more comfortable hiking.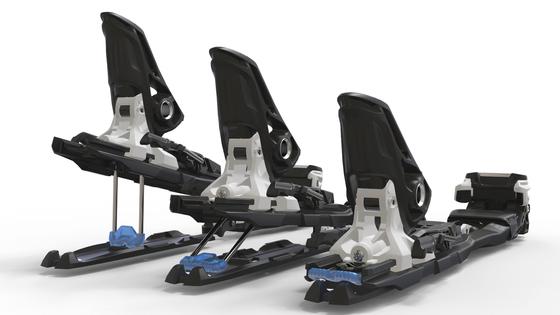 Hollow Tech – Marker's fibre-reinforced frame base plate provides impressive riding stability and is yet very light due to the gas injected hollow construction.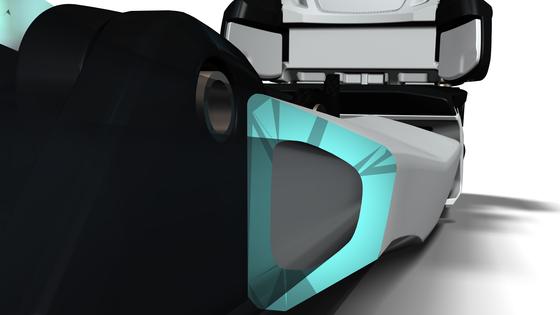 Boot Compatibility
Sole.ID – Marker Sole.ID allows Marker Authorized Retailers to adjust Sole ID equipped bindings to both ISO 5355 (Alpine) and ISO 9523 (AT) boot sole norms, as well as GripWalk and WTR equipped boots.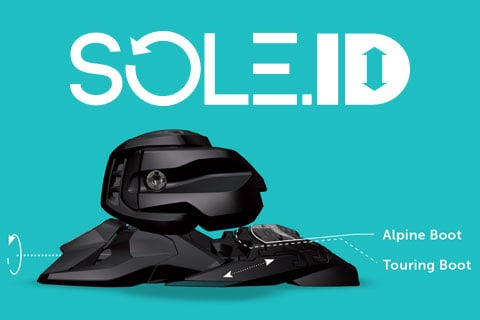 Additional Features
EPF (Extended Power Frame) – The power booster. The power frame delivers breath-taking performance and amazing power transfer in every condition. Recommended for skis over 88 mm.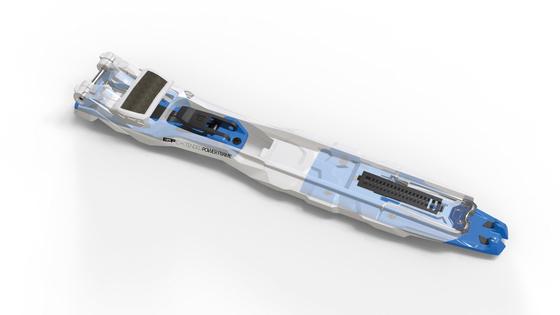 Recommended Skier Weight – 80 - 250 lbs
Ski Compatibility
We recommend a brake width equal to or at most 15 mm wider than the ski waist width.